Getting Started Guide
If you are new to LibraryWorld, we suggest you download the 'Getting Started Guide', which will take you through the initial functions of the service. Download
Have a Question?
Use our knowledge database to quickly find answers to commonly asked questions!
Support by Email
Email is the preferred method for receiving support as information can be exchanged in written form. Users with active Standard Libraries can email to ask our technical support group a question: mailto: custserv@libraryworld.com.
800 Number Telephone Support
LibraryWorld's telephone support lines are staffed by experts who take great pride in helping you accomplish your goals. Telephone support for customers with active Standard libraries is available from 7:00AM to 5:00PM PST Monday through Friday at 1-800-852-2777 and by FAX at 408-993-2147.
LibraryWorld Blog
The online service is being updated all the time. Major improvements are noted on the Library BLOG. Helpful articles, feature stories and suggested practices are also posted on the BLOG. To go to the BLOG, click on this link: LibraryWorld BLOG.
Supplies
LibraryWorld provides a short list of important library supplies that are generally necessary when automating a library. Click here to view a short list of supplies, Library Supplies.
Mobile Apps!
LibraryWorld Search for Apple and Android lets you search your library from anywhere and anytime you have access to your smart mobile devices.
Available from Apple's App Store and Android Market for free today!

LibraryWorld Search for iPhone

LibraryWorld Search for iPad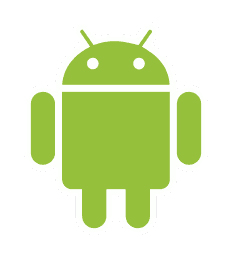 LibraryWorld Search for Android
Comments
We are always striving to make the service better. We appreciate any help you can provide in identifying issues. Click here to: Send a Comment..